Di'angelo and the Hummingbird is a short 33 second long test episode.
The scene starts with Di'angelo looking annoyed/angry at a hummingbird on his nose (that apparently ran into it). The bird then smiles at him, until he pulls his arm up (threateningly), then the bird looks nervous. After the bird repeatedly looks up up and down to acknowledge that he gets what's going to happen soon, he's pleads to Di'angelo with an even more nervous look. Di'angelo, not caring, flicks him off, then smiles evilly.
This short was originally going to be just one picture, but Rigbybestie got inspiration to make it a short/test episode.
This is the first and probably only non-vocal test episode.
The test episode has finally reached 30 views in 4 days.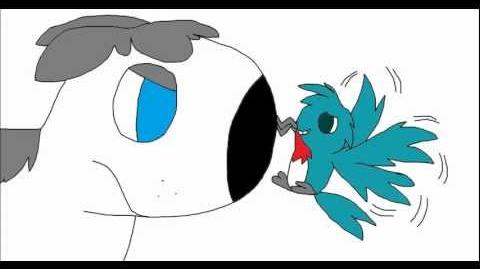 Community content is available under
CC-BY-SA
unless otherwise noted.